Scam letters from Nigeria
If you receive a similar scam letter
Do Not Answer It. Do not attempt to communicate with the criminals.


WARNING: Sending abusive letters to the criminals makes you a target for retribution.
Criminals are likely to use your name to start new scams -- just delete the E-mail!
Please Do Not Refer Criminals To Our Web Site - It causes us nothing but trouble

Advertisement


A great Licensed and accredited Australian On-line lotto Service
Give them a try it's free to join!

================== Start of Reported Document ======================


Latest Fake Deposit Slips and Forgeries

Some of these are outrageously ridiculous, others are convincing documents
All the "artists" depicted here deserve long prison terms (with hard labour)


| | |
| --- | --- |
| | |
| Carefully stacked dollar bills | Same Money Different Box |
---
This criminal went to all sorts of trouble to scam his victim. Fake passport and fake Bank Identity Card. This criminal is more organised than the others and has robbed quite a number of people. Quite a few poor working men and women are facing financial ruin because of this character.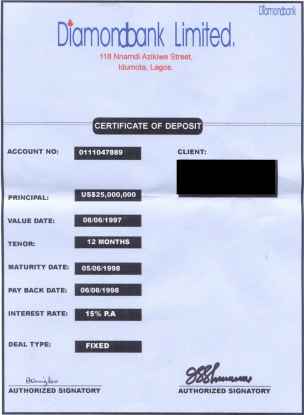 More work from the same gang. As the gang gets rich by plundering their victims they can afford better technology to create fakes.
---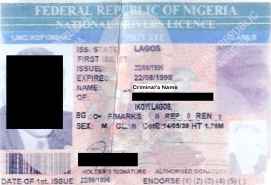 Fake Nigerian Driver's Licence. Some of these documents may very well be originals which have been altered or originals obtained from corrupt Nigerian officials.

================== End of Reported Document ======================
ADVERTISEMENT
1 in 4 Lotto Jackpots are won by Syndicates -- join this ethical and fun lotto syndicate today
Change your life with our free vision board -- nothing to loose and everything to gain
Take your first tiny step today watch the on line vision board now

If you can, please place a link to this scam alert site and to http://www.webspecials.com.au on your site or blog.
It will help me immensely in making this site more prominent on the net. It will also help your own ranking on the net as both these sites are very popular.
Advertisements
A licensed and easy to use On-line lotto service. Give them a try -- it's free to join! :-)
Please note we are NOT naspa.com --- Don't send mail to naspa.com they are not associated with us in anyway

Advertisements
A licensed and easy to use On-line lotto service. Give them a try -- it's free to join! :-)
Learn The Secrets of Social Media
| | | | |
| --- | --- | --- | --- |
| | | | |
| Facebook | Facebook Marketing Kindle | Google Plus Secrets: How Google's New Social Networking Platform Will Change the Way You Build Your Business | How to make money with Twitter |
Certificate IV in Training and Assessment RPL TAE Best Satellite Phone Prices | Police Notebooks| lucky lotto numbers |free meditations | Miracle Chant| Free mind movie| security training | safe passage courses Wireless Alarms | emergency response |Senior First Aid| stress release techniques|Ho'oponopono | Spiritual healing| |Self development sites | Search Engine Specialists | Iridium 9575 Extreme Satellite Phone